Healing — How Do I Receive?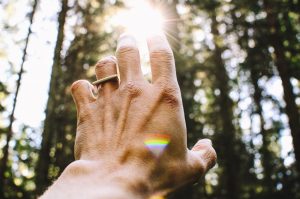 Many times Jesus said to people who received healing, "your faith has healed you." All this means is that they believed it was God's will for them to be healed and they received from the conduit of God's healing power, which was Jesus Christ. In the case of James 5:14-15 the conduit would be the elders of a church. Yet the believer can also receive healing by faith without any conduit. Remember, Jesus said: "whatever you ask for in prayer, believe that you have received it, and it will be yours" (Mark 11:24).
I had an irritating skin rash on the back of my hand for over two years. I showed it to my doctor and he referred me to a dermatologist. I had no desire to waste time on a skin doctor so I continued to put up with the rash until I got righteously angry over it one day. The Spirit impressed me to curse the rash repeatedly and speak healing over the back of my hand until it was gone, so that's what I did. I cursed the rash, commanded it to die and leave my body; and blessed my hand, loosing healing. Guess what happened? The rash completely disappeared, but it took a while — 9 weeks, in fact — and I had to be stubbornly tenacious, especially when it would reoccur after starting to die out. This is perseverance or following through.
Faith and the Word of God are not enough in such cases; we must add perseverance, which is patience (2 Peter 1:5-6). The Bible emphasizes that it's through faith and patience that we inherit what is promised (Hebrews 6:12), not just faith. Actually, faith without perseverance isn't really faith because true faith doesn't believe for a little bit and then give up. True faith continues to believe no matter what.
It's also important to understand that speaking in faith can be canceled out by speaking in unbelief because words have "the power of life and death" (Proverbs 18:21). Unbelief cancels out faith and vice versa; it's a common sense principle. So when you're speaking in faith for something never contradict your faith with words of doubt because, if you do, you won't receive that for which you're believing. Contradicting your faith with words of unbelief is tantamount to being double-minded, and the Bible emphatically declares that the double-minded person "should not think that he will receive anything from the Lord" (James 1:6-8).
Put a guard on your tongue after you speak in faith so that you don't succumb to words of doubt and grumbling, which is especially tempting when it's taking a while for your miracle to manifest.
For  details please see the video Can I Receive a Healing?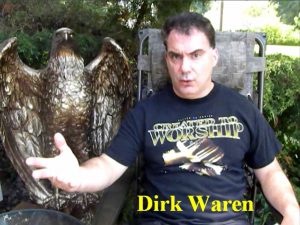 ---
Related Topics:
Faith — What Is It? Why Is It Important? How Does It Grow?
comments powered by

Disqus