Deny Yourself or Love Yourself — Which is It? (Both)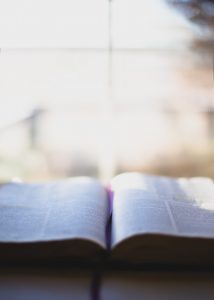 Christians are not  under the Mosaic Law (Galatians 5:18 & Romans 7:6), but under Christ's law (1 Corinthians 9:19-21 & Galatians 6:2), which is the law of love:
Jesus replied: "'Love the Lord your God with all your heart and with all your soul and with all your mind.' 38 This is the first and greatest commandment. 39 And the second is like it: 'Love your neighbor as yourself.' 40 All the Law and the Prophets hang on these two commandments."

Matthew 22:37-40
There are only two laws in Christianity with three applications: Love God and love others as you love yourself. Christ Himself taught this by quoting the Old Testament. Anyone who walks according to this law of love automatically fulfills all  the moral Law of the Old Covenant (Matthew 7:12 & Romans 13:8-10), which is why Jesus said loving God and loving people — which includes loving yourself — are the greatest commands.
Yet Jesus also instructed that we are to deny ourselves:
 Then Jesus said to his disciples, "Whoever wants to be my disciple must deny themselves and take up their cross and follow me. 

Matthew 16:24
While this might seem like a contradiction, it's not.
The passages that say you are to love others as you love yourself are obviously referring to loving oneself in a whole, eternal sense whereas biblical instructions to deny yourself refer to denying the flesh, the sinful nature. For instance, the married believer who genuinely loves himself (and the Lord, his wife and family) won't entertain the adulterous attentions of a flirtatious "hottie" whereas the fool who doesn't truly love himself will. Why? Because the fool stupidly favors indulging the deceitful desires of his flesh above his own welfare.
It's for this reason that a wise woman won't consume a strawberry shortcake every day even while her flesh might crave it. She loves herself too much. Loving oneself in this manner is healthy and is not narcissistic whereas indulging the corrupt desires of the flesh is folly (Ephesians 4:22-24).
---
Related Topics:
comments powered by

Disqus