Trinity — Father/Son/Holy Spirit — Yes or No?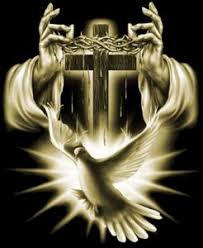 "The Trinity" is a reference to God as Father/Son/Holy Spirit but, interestingly, the word "Trinity" does not appear in the Bible, which explains why I don't use the term in my teachings. After all, if the LORD doesn't use the term, why should I?
So is the doctrine of the Trinity true? And, if so, what is the biblical evidence to support it?
Let's start with the very beginning of the Bible where the Creator refers to Himself in the plural:
Then God said, "Let us make mankind in our image, in our likeness…"

Genesis 1:26

And the Lord God said, "The man has now become like one of us, knowing good and evil. He must not be allowed to reach out his hand and take also from the tree of life and eat, and live forever." 

Genesis 3:22
The LORD's plurality doesn't indicate the false notion of polytheism, however, because the Bible emphasizes that God is one (Deuteronomy 6:4 & Isaiah 45:5,6,18). Rather, it's an indication of one God in three persons: Father, Son and Holy Spirit. Here are ten plain passages to illustrate this:
Then Jesus came to them and said, "All authority in heaven and on earth has been given to me. 19 Therefore go and make disciples of all nations, baptizing them in the name of the Father and of the Son and of the Holy Spirit, 20 and teaching them to obey everything I have commanded you."

Matthew 28:18-20

May the grace of the Lord Jesus Christ, and the love of God, and the fellowship of the Holy Spirit be with you all.

2 Corinthians 13:14

For through him[Christ] we both have access to the Father by one Spirit.

Ephesians 2:18

As soon as Jesus was baptized, he went up out of the water. At that moment heaven was opened, and he saw the Spirit of God descending like a dove and alighting on him. 17 And a voice from heaven said, "This is my Son, whom I love; with him I am well pleased."

Matthew 3:16-17

There is one body and one Spirit, just as you were called to one hope when you were called; 5one Lord, one faith, one baptism; 6one God and Father of all, who is over all and through all and in all.

Ephesians 4:4-6

But when the kindness and love of God our Savior appeared, 5 he saved us, not because of righteous things we had done, but because of his mercy. He saved us through the washing of rebirth and renewal by the Holy Spirit, 6 whom he poured out on us generously through Jesus Christ our Savior

Titus 3:4-6

4 There are different kinds of gifts, but the same Spirit distributes them. 5 There are different kinds of service, but the same Lord. 6 There are different kinds of working, but in all of them and in everyone it is the same God at work.

1 Corinthians 12:4-6

25 "All this I have spoken while still with you. 26 But the Advocate, the Holy Spirit, whom the Father will send in my name, will teach you all things and will remind you of everything I have said to you.

John 14:25-26

Peter, an apostle of Jesus Christ,

To God's elect, exiles scattered throughout the provinces of Pontus,Galatia, Cappadocia, Asia and Bithynia, 2 who have been chosen according to the foreknowledge of God the Father, through the sanctifying work of the Spirit, to be obedient to Jesus Christ and sprinkled with his blood:

Grace and peace be yours in abundance.

1 Peter 1:1-2

17 For the kingdom of God is not a matter of eating and drinking, but of righteousness, peace and joy in the Holy Spirit, 18 because anyone who serves Christ in this way is pleasing to God and receives human approval.

Romans 14:17-18
Here is a simple diagram that helps visualize the concept of God as Father/Son/Holy Spirit: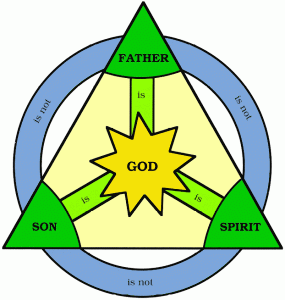 It might help you to grasp the concept of the Trinity by considering that human beings are triune in nature — spirit, mind & flesh. If you think it's wrong to relate human nature to God's nature, the New Testament does this very thing here:
For who knows a person's thoughts except their own spirit within them? In the same way no one knows the thoughts of God except the Spirit of God.

1 Corinthians 2:11
Also, there are items in nature that reflect the three-in-one principle, like the shamrock: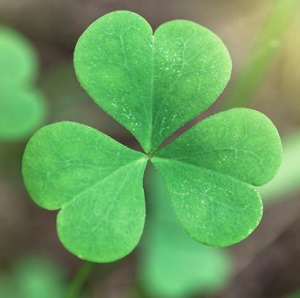 Or consider water, which is one element that can manifest as fluid, ice or vapor.
These clear passages and others prove the notion of God as Father, Son & Holy Spirit. For additional evidence see this video.
The Enemy hates any teaching that relays the truth of God as Father, Son & Holy Spirit because the kingdom of darkness desperately wants people — including believers — to think less of Christ and the Holy Spirit, rather than view them as equal to Yahweh (God). In other words, the devil wants to trick people into thinking Jesus Christ and the Holy Spirit are less important and have less power than God and therefore what they say or do is just not as important. This is a LIE of the Enemy to deceive people.
As the Messiah said, "The truth shall set you free" (John 8:31-32).
---
Related Topics:
THE Angel of the LORD — Mighty Angel or Pre-Incarnate Christ?
Does God have a Feminine side?
Human Nature — Spirit, Mind & Body
comments powered by

Disqus